Orlando Criminal Defense Attorneys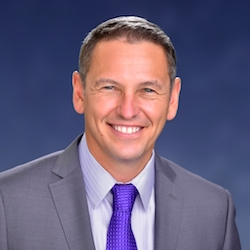 At Adams & Luka, our Orlando criminal lawyers provide vigorous legal representation for clients accused of all types of crimes from drug crimes to theft charges to sexual offenses, DUI, white collar crimes, and federal charges. Whether you have been arrested or under investigation , you need answers to your questions. Please review our proven results section and examine our history. Although our firm focuses heavily on aggressive criminal defense for clients in Orlando and Central Florida, we have attorneys who are highly skilled in the areas of injury and family law as well.
With more than 160 jury trials to date, our Orlando based criminal attorneys provide clients with the experience, skill, and keen understanding of Florida laws essential to secure good results, regardless of the seriousness of the criminal charges. We understand the uncertainty our clients face when arrested or under investigation for allegedly committing a crime. Considering the harsh penalties for those convicted of a criminal offense may include prison time, steep fines, loss of a professional license, driver's license suspension, probation, and more depending on the offense, we know you have questions. We have the answers, and are dedicated to providing you with unsurpassed legal guidance and representation, working to develop the most effective legal strategy and advising you of all of the potential options.
Orlando Criminal Lawyers Get Positive Results
No matter what crime you may be accused of, you are innocent until proven guilty beyond a reasonable doubt. As committed Orlando & Central Florida defense attorneys, we will thoroughly analyze your case to determine if mistakes may have been made by police, explore the prosecutor's case for potential weaknesses, examine the evidence, and do whatever it takes to protect your legal rights and freedom. We know a conviction can negatively impact your career and reputation. The consequences of a criminal conviction are far-reaching, and affect much more than your freedom. Our Orlando criminal defense attorneys will leave no stone unturned in our effort to defend your innocence and prevent a conviction. Having charges dismissed or reduced is also an option in many cases.
If you have been arrested or charged with a crime, we are available 24 hours a day, 7 days a week. Adams & Luka will review all of your police or accident reports FREE OF CHARGE in an effort to give you our honest opinion on the potential strengths and weaknesses of your case. For a free consultation, contact us now.
Effective Defense Strategies for Orlando
When your freedom, reputation, or possibly even your career hangs in the balance, it is imperative you take action immediately to protect your legal rights and secure the best possible outcome. We cannot stress enough the importance of obtaining legal representation early on, while all of the evidence/facts of the case are still fresh. The earlier we can begin developing an effective legal defense strategy, the better the results will be. At Adams & Luka, we do not believe in a one-size-fits-all approach when it comes to the freedom and future of our clients. Contact us immediately for a free consultation.
5 WAYS TO HAVE CRIMINAL CHARGES DISMISSED OR GET POSITIVE RESULTS
1. Hire an experienced and expert criminal defense lawyer who has extensive jury trial experience. Jury trial experience lets the state prosecutor know your attorney has the ability to move forward to trial on your case. As a result of the extensive trial experience, the prosecutor may give you a better offer or dismiss the case because they know you are prepared, ready and willing to move forward to trial, if necessary. At Adams & Luka, P.A. our attorneys have more than (160) jury trials to date.
2. Hire a criminal defense attorney with Proven Results. Our website dedicates an entire section showing our results to you. Whether you are dealing with criminal drug charges, sexual offenses, battery, theft and fraud charges, violent crimes or federal charges, our office has handled these types of cases and have proven we can get cases dismissed or positive results. Proven Results Review.
3. Hire an attorney who will review your police reports and documents and give you and honest and expert analysis of your case. The police are trained to write reports. Just because they write it in the police report does not automatically make it true. Our attorneys know how the police are trained to write reports and what specific language they use to make a person appear guilty. With this knowledge, we can point out to the State Prosecutor or jury that the police may be overreaching or exaggerating the facts of the case and may not be a credible witness. At Adams & Luka we will discuss with you the strengths and weaknesses of your case after we hear your story and review your documents.
4. Hire a defense attorney who will listen to your story. This is important. Every person who is facing a criminal charge needs to explain why they were in a situation that caused criminal charges to be placed against them. When your attorney understands your story he can better prepare your defense. At Adams & Luka, we believe it is necessary to understand your story to prepare the best defense for you.
5. Hire a criminal attorney who practices criminal law in the county and courthouse where your case is located.
The judges and state prosecutors know the attorneys and the attorneys know the judges and state prosecutors in the counties where they practice. This can give you an edge in your case because our attorneys practice throughout the Central Florida counties.
Contact Orlando Criminal Attorneys, Adams & Luka, Now!
We believe that every individual deserves the best legal representation, regardless of the situation. If you have been accused of a crime, contact us immediately.
ORLANDO PERSONAL INJURY AND FAMILY LAW/DIVORCE ATTORNEYS
Adams and Luka also focuses on personal injury and family law, providing the same outstanding level of legal representation we provide clients in criminal defense cases. If you have been injured in an auto accident, we work vigorously to collect the compensation you deserve. We have successfully represented clients injured in car accidents, pedestrian and truck accidents, motorcycle accidents, skip and fall accidents, dog bites and more. We ask you review our Proven Results section to examine our history.
Child custody and shared parenting plans, child support divorce, spousal support, alimony and other areas of family law require the support and guidance of attorneys who are compassionate and who have the best interests of you and your children at heart. We are committed to settling family issues as quickly as possible, striving to reach the best result in a way that is amicable and the least stressful or contentious as possible.
When you have been injured due to the negligence of another person or have family issues and need questions answered, contact us.