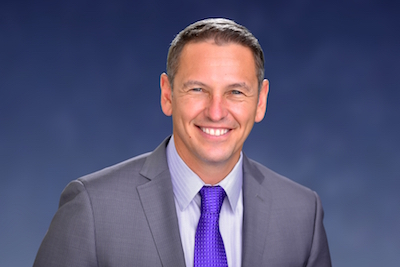 Richard M. Adams, Esq.
Richard M. Adams, Esq., has been providing clients in Orlando and throughout Central Florida with outstanding legal guidance and representation for over 19 years. As managing partner of the Law Office of Adams & Luka, P.A., Mr. Adams focuses his law career on providing skilled legal representation for individuals accused of a wide array of crimes including assault and battery, child abuse, DUI, drug offenses, sex crimes, theft, and more. In addition, Mr. Adams represents victims of negligence who have suffered injuries in auto accidents, motorcycle and trucking accidents, premises liability and wrongful death due to the negligence of others.
Mr. Adams works vigorously on behalf of all clients of the firm; in personal injury cases, he will not allow insurance companies to take advantage of his clients. Always protecting his clients' legal rights, Mr. Adams provides aggressive representation in every aspect of your injury claim. In his position as managing partner, Mr. Adams oversees all staff members at the firm, which assures that all client concerns and questions are addressed in a timely and professional manner.
Beginning his career as a criminal attorney, Mr. Adams worked for the Ninth Judicial Circuit in the State of Florida. He was in the courtroom on a daily basis handling a large amount of cases. He then accepted a position at a large insurance defense firm in downtown Orlando where he learned how insurance companies handle claims, what strategies they use to limit or deny claims, and most importantly, how insurance companies will likely deal with injured victims' cases. This experience allows Mr. Adams to effectively represent clients in personal injury cases, whether battling with the insurance companies or litigating inside the courtroom.
Lastly, Mr. Adams is grateful that his peers in the legal field have retained him to represent them in their own personal injury case.
Education
Juris Doctorate (J.D.), Thomas Cooley School of Law, Lansing, Michigan, 1997
Bachelor of Science in Business, Barry University , Miami , Florida, 1988
Member of the Barry University baseball team
Memberships
The Florida Bar
Member Since: 1997
Orange County Bar Association
Lake County Bar Association
Academy of Florida Trial Attorneys
Experience
Former Attorney for The Ninth Judicial Circuit in the State of Florida
Former Insurance Defense Attorney at Cameron, Marriot, Walsh and Hodges.